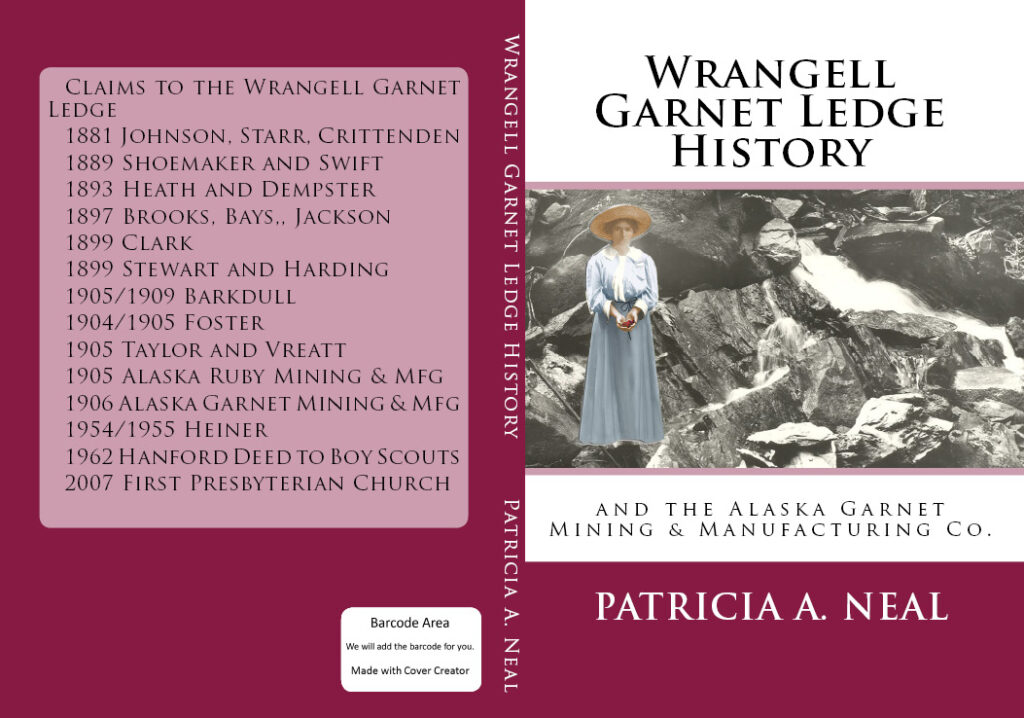 Published August 22, 2016
The History of the Wrangell Garnet Ledge
and the History of the Alaska Garnet Mining & Manufacturing Corporation
by Patricia A Neal 
This book is the result of almost 40 years researching the women who owned the Alaska Garnet Mining and Manufacturing Corporation at Wrangell, Alaska in the early 1900s. They lived in the Minneapolis-St. Paul, Minnesota area but seemed to virtually drop off the face of the earth. But I am happy to say that I have not only found the original women and their descendants but have found more women who were involved. In the process, this has become more than just the history of the Wrangell Garnet Ledge. It has become the story of Anna E. Durkee and her success as a well-known mining woman; although it could be said that her success was actually as a promoter of mining and/or fund-raiser. The Wrangell Garnet Ledge is better known as being owned by the Boy Scouts who held it in trust for the children of Wrangell. Several years ago the property was turned over to the First Presbyterian Church of Wrangell as required if the property stopped being used for scouting purposes.  Published August 22, 2016.  214 pages  Book Size: 7" x 10" $19.95
Wrangell Garnet Ledge History is available on Amazon.com
Stikine River Journal — 
Early Days on the Stikine River
By Patricia A. Neal
Stikine River Journal contains stories about life on
the Stikine River and Fort Wrangell before the turn of the century. The stories first appeared in the Wrangell Sentinel. They have been edited and updated
since their first publication. Written and compiled by former Wrangell resident and Historian, Trish Neal, the author has added other bits of historical
information about Fort Wrangell and the Stikine River. A brief overview of the history of Wrangell and the Stikine has been included to set the stage for the
book. The book has been illustrated with maps and photographs. The Roster of
Charter Members of Local Igloo Pioneers is included. The book has been indexed
to allow readers to easily look up names, place names, and subjects. The Stikine
River was the gateway to the Stikine River Gold Rush, Cassiar Gold Rush, and
the original gateway to the Klondike Gold Rush. Meet Alexander "Buck"
Choquette, John C. Callbreath, Capt. Wm. Moore, and Wm. King Lear, among other
people who were the movers and shakers that helped build the community of
Wrangell.
Library of Congress Catalog-in-Publication  data Stikine River
Journal/Patricia A. Neal
ISBN-13:978-1479347339 
ISBN-10:1479347337
$11.95 plus shipping  — 150 pages
Book size: 6" x 9"
This book is available on Amazon.com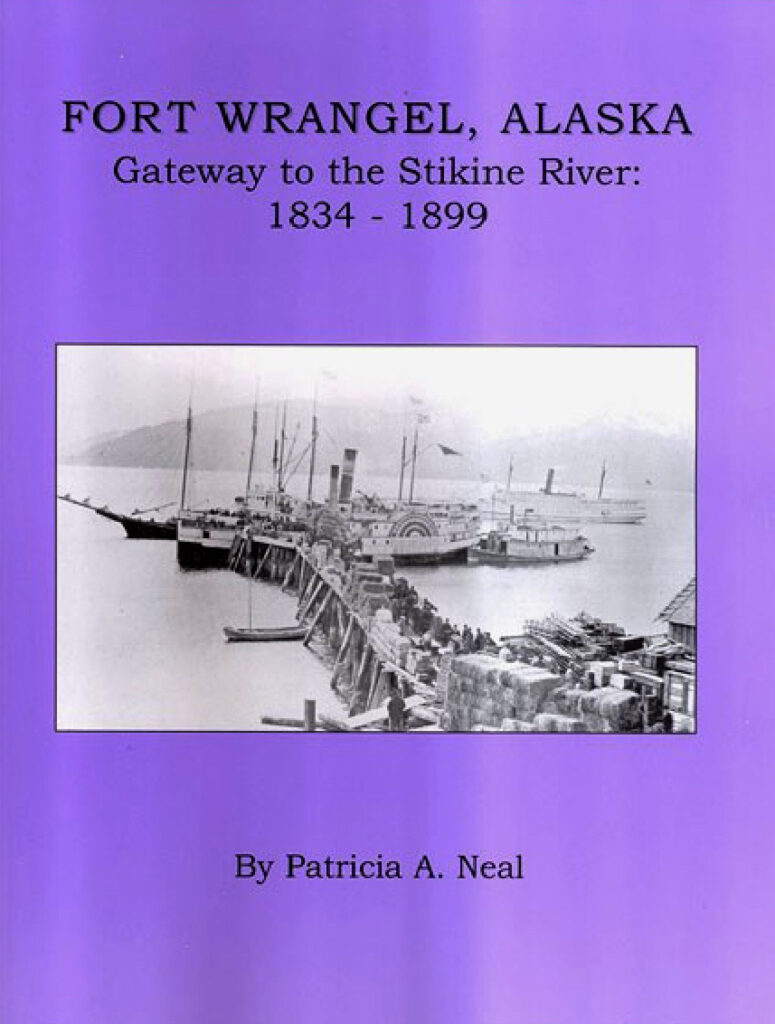 Fort Wrangell, Alaska: 
Gateway to the Stikine River 1834-1899
By Patricia A. Neal
Published 2007
Covers the early day history of Fort Wrangel during the time of Three Flags and Four Nations. From the arrival of the Tlingits down the Stikine River, to the arrival of the Russians, the British, and then the United States, the area saw many changes happening fairly quickly.
Purchase from the Wrangell Museum
PO Box 1050, Wrangell, AK 99929
Phone: 907-847-3770  Email: [email protected]